Micro-Needling
What is micro-needling?

The Derma Micro CIT pen is an automated micro-needling therapy system that vertically pierces the skin to naturally stimulate collagen and elastin with minimal epidermal damage.

What are the treatment benefits?
Skin tightening, lifting and rejuvenation
Improves acne scars and wound healing
Improves wrinkles and fine lines
Minimises pore size
Improves stretch marks
Treats and improves alopecia
Book a FREE consultation to find out if this treatment is suitable for you

Treatments start from £90

Powered by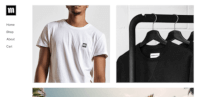 Create your own unique website with customizable templates.